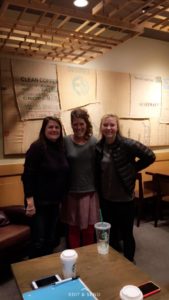 SMILE #UWokeUp welcomed a new member to our Board of Director team. Rhonda. We are so excited for 2017 and the positive impact that we are going to have on others.
Do you know what we do?
SMILE #UWokeUp is a nonprofit organization designed to provide awareness of traumatic brain injuries (TBI) to our communities, while providing support, tools and tips and TBI prevention insight.
For more information please visit our website: WWW.SMILEUWOKEUP.ORG and sign up for our monthly newsletter.