SMILE #UWokeUp wants to help you learn your own strength and what you are capable of, while overcoming personal obstacles. We, as humans, are the most powerful creatures on earth. Our motto is: See it. Believe it. Achieve it.
SMILEUWOKEUP is built up of traumatic brain injury (TBI) survivors who want to educate others on the importance of their brains, while providing support, tools and tips and TBI prevention insight. As survivors, we want to be the voice for our TBI family.
Molly Cain, is the founder of SMILE #UWokeUp. March 30, 2012, was when Molly's world was flipped upside down and she sustained a traumatic brain injury (TBI). She was found at the bottom of her stairs with the verdict being that she was in a coma, with the right side of her body paralyzed. Molly is a her own verb and she feels that she has overcome for a purpose. Molly is on a mission to inspire the world to greatness with one phrase. SMILE #UWokeUp.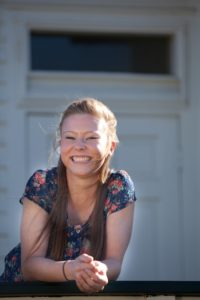 Rhea Pedler is the Community Outreach Director of SMILE #UWokeUp, who specializes in expanding TBI knowledge, awareness and outreach opportunities to the public.  She survived an accident May 10, 2014 that has led her to understand the significance, importance and impact of Traumatic Brain Injuries, and wants to help other survivors and communities any way she can.